As a blogger, small business or coach you might have heard the term content upgrade and wondered what it is and how it can help your online business.
Offering content upgrades is actually very simple.
It's just a matter of developing more in-depth content for your most popular published content such as a video, a checklist, or other easy to create content that will solve a problem for your audience.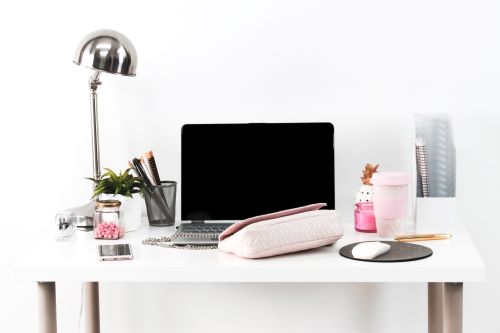 It's essentially another way to deliver a lead magnet that is more targeted.
What Are Content Upgrades?
Content upgrades are related content provided to the reader directly in the form of a download requiring an email address in exchange for the information offered for a specific page, post, article, or other content being consumed at the time.
They are very specific to the page that your audience is reading.
Here is an example:
A few years ago, I was reading a blog post on Minecraft (I'm a homeschool parent) and she was doing a month-long challenge with her kids. So I signed up for her mailing list and got a single printable that had 30 Minecraft build ideas on it.
I wanted that single piece of paper so that I could have ideas to give my son.
As you can see people are willing to sign up for relevant content that is very specific to the blog post or topic they're reading.
How Content Upgrades Can Help Your Business?
The exciting thing about using content upgrades is that when used properly they increase your subscriber rates exponentially.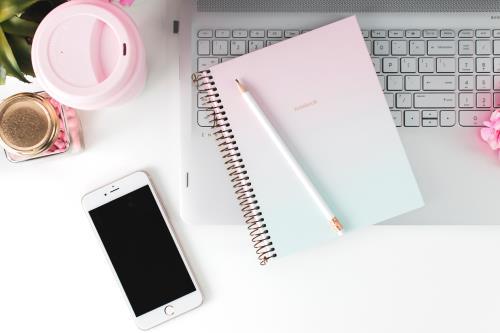 Many people who use content upgrades report growing their targeted subscriber list ten times as fast as before they implemented content upgrades.
You can create a report, but your content upgrade doesn't have to be that long. It can be something quick and easy like the one-page challenge that I signed up for.
Start Using Content Upgrades With These Ideas
When you think about content upgrades don't make it complicated. Read your article and think, "What would I want to make this more complete?"
It can literally be anything.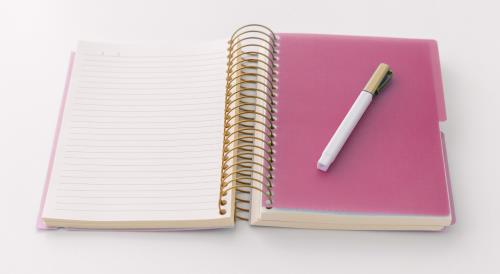 5 Content Upgrade Ideas
Need some content upgrade ideas for your blog? Here are just a few:
Templates
Printables
Social Media Quotes
Challenges (like the one that I got above)
Downloadable PDF of the blog post (do this easily with the PostGopher plugin)
20 Content Upgrade Examples
Let's explore some content upgrade ideas for various niches and themes to inspire your next content marketing move.
Whether it's decluttering your life, improving sleep, mastering social media for business, or nurturing personal growth,
Take a look below. You'll find a niche on the first line, the content upgrade idea on the second line and then a brief description on the third.
I've also linked to done-for-you products and Canva Templates to make your life easier. You'll be able to create them faster.
Simplicity & Decluttering Your Life

Content Upgrade: Printable Decluttering Checklist
This checklist can help readers systematically declutter their living spaces, providing a tangible tool to accompany the report and eCourse.

Getting A Better Night's Sleep

Content Upgrade: Sleep Tracker
Offer a downloadable sleep tracker for readers to track their sleep patterns, helping them identify issues and improvements.

Stress Relief For Better Sleep

Content Upgrade: Relaxation Techniques eBook
Expand on stress relief methods with an eBook that offers a variety of relaxation techniques for better sleep.

Social Media For Business

Content Upgrade: Social Media Content Calendar
Provide a customizable content calendar template to help businesses plan and schedule their social media posts effectively.

Start a Vision Board:

Content Upgrade: Vision Board Template Kit
Include printable templates and design elements to make it easier for readers to create their vision boards.

Goal Setting:

Content Upgrade: SMART Goals Worksheet
Offer a worksheet that guides readers in setting Specific, Measurable, Achievable, Relevant, and Time-bound (SMART) goals.

Empowered Goals:

Content Upgrade: Goal Tracking Spreadsheet
Provide a downloadable spreadsheet to help readers track their progress towards their empowered goals.

Healthy Aging:

Content Upgrade: Anti-Aging Nutrition Guide
Supplement the challenge with a guide on foods and nutrients that promote healthy aging.

Maintain Mental Health:

Content Upgrade: Mindfulness Meditation Audio
Offer a guided mindfulness meditation audio recording to help participants maintain their mental health.

Motivation
Reduce Stress

Content Upgrade: Stress-Busting Exercise Routine
Offer a set of stress-relief exercises with clear instructions and illustrations.

Enjoy Little Things In Life

Content Upgrade: Gratitude Journal
Encourage readers to focus on the little things by offering a printable gratitude journal.

Boost Focus & Energy

Content Upgrade: Productivity Hacks Cheat Sheet
Share a cheat sheet of practical tips and hacks for enhancing focus and energy levels.

Kick Your Negative Thoughts To The Curb
Kick Negative Habits

Content Upgrade: Habit-Tracking App Recommendations
Share a list of mobile apps that can assist in tracking and breaking negative habits.

Organize Digital Files

Content Upgrade: Digital Organization Toolkit
Offer a toolkit that includes file organization templates, software recommendations, and best practices.

Journaling For Manifesting

Content Upgrade: Manifestation Vision Board Templates
Provide templates specifically designed for creating manifestation vision boards in alignment with the journaling content.

Creativity Journaling
Bullet Journaling

Content Upgrade: Bullet Journal Starter Kit
Include printable bullet journal templates, key symbols, and sample layouts to help beginners get started.
These content upgrades are your secret sauce for boosting engagement, offering tangible benefits to your readers, and ultimately, growing your audience and authority in your niche. So, let's dive into each one and see how it can elevate your content game!

The list above is not everything that you can offer and with done-for-you content and Canva Templates, you don't even have to start from scratch or in some cases create anything on that list because someone has already done the work for you. All you have to do is:
Download
Personalize
Use as your own.
The best way to figure out what you want to offer is to brainstorm ideas on each blog post.
You can also create a blog post series and offer one content upgrade for all of them. That way you don't have to create something new for each blog post.
Why Content Upgrades Grow Your Subscriber List Quickly
This works so well because the person that the content upgrade is directed to is already reading and enjoying the content. This is exactly what happened when I was reading the blog post about Minecraft. While it might not interest a lot of people – it did me. I have a son who loves Minecraft and is always asking me for ideas of what he can build.
That would be the same as your audience. They're on your site and reading your post for specific content that you've published. Offering them more at that point is going to make a huge difference since it's so personalized to their interest.
The reader clicks it and is asked for their email address and information to access it.
If they want more information about that topic they're very likely to sign up to get more if you offer it to them right then because what they've already read is relevant to them and compelling enough to want more.
You used to be able to offer people a newsletter and they'd sign up but today you must dig deeper than that to get people to give away their information so freely. Today, your audience wants more. Thankfully, with content upgrades, you can give them more.
~April
P.S. Check out the PostGopher plugin to help you automatically create content upgrades on all of your blog posts.